Indigo Dyeing & Shibori Gift Making Workshop - November 24th - San Diego, CA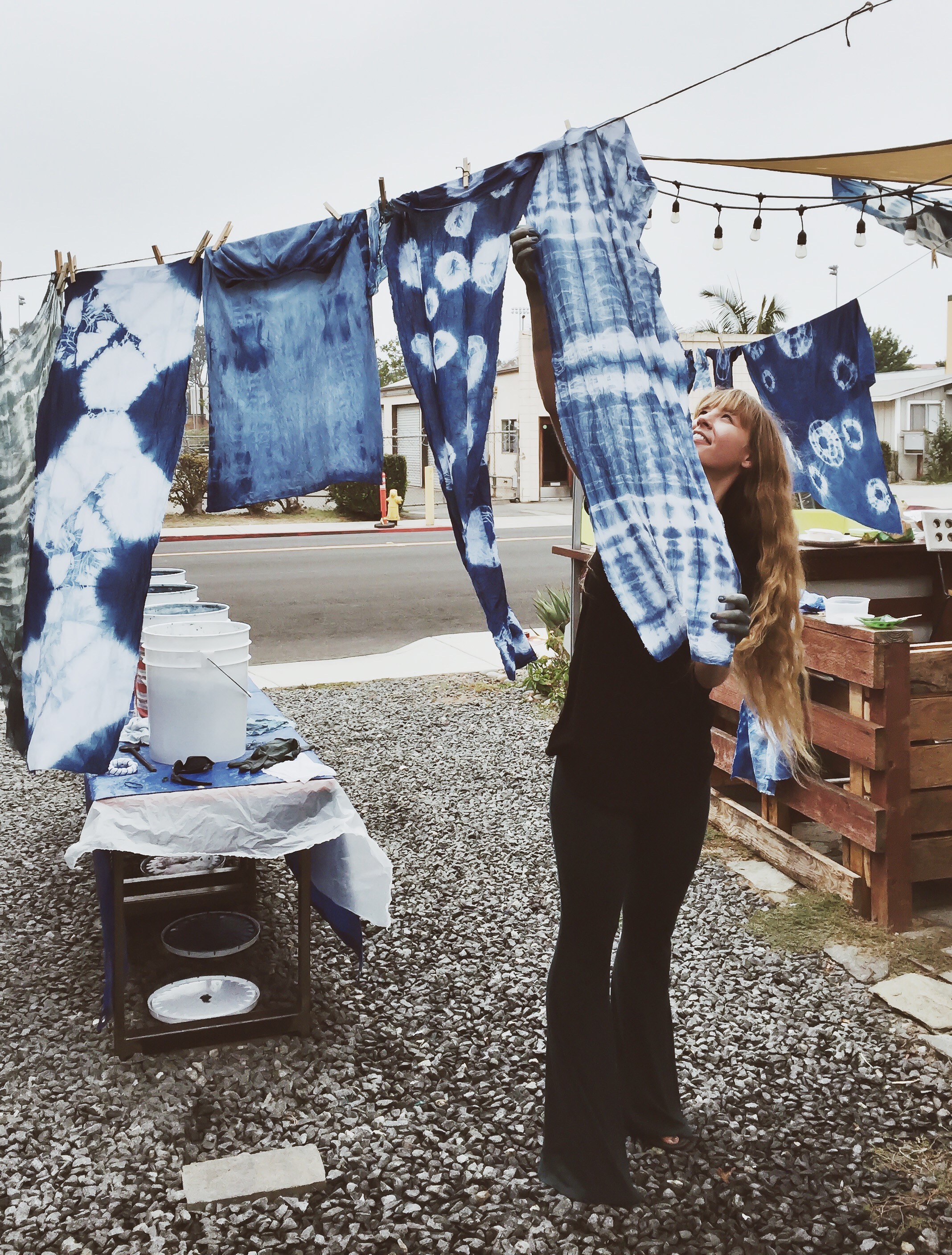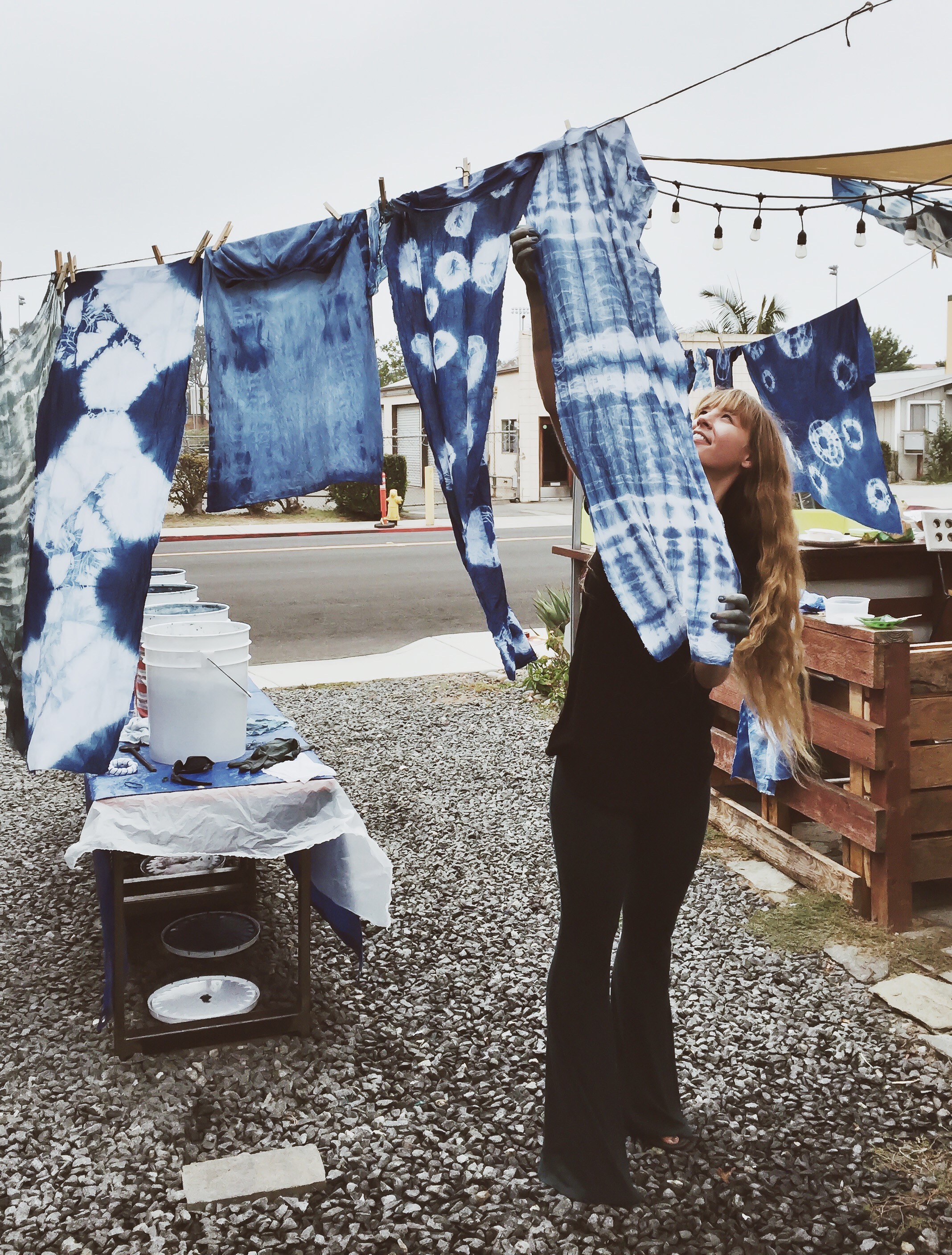 Indigo Dyeing & Shibori Gift Making Workshop - November 24th - San Diego, CA
Location: EVR BOTTLE ~ San Diego, CA
Date: Sunday November 24th
Time: 10am - 2pm
Tuition: $135 ** includes all materials + drinks and nibbles **
Our next workshop will be held November 24th as a *Gift-Making Workshop* for the holidays! Join us before Black Friday comes, to create your own special and unique gifts for your loved ones, and enjoy mimosas and snacks while we explore this age-old dye process.
We will create:
- Set of 4 indigo dyed linen napkins
- Indigo shibori silk scarf
- Large cotton furoshiki wrap (to use as a sustainable alternative to wrapping paper)
- Scrap fabrics to experiment with and to take home
- Information to continue indigo dyeing and surface designing
* All materials and dye stuff is including, and we will also be having snacks and drinks (mimosas!) to enjoy during the day*
The day will begin with a refreshment and canapés while we learn about indigo as one of the oldest plant dye methods in the world, as well as a brief discussion of it's importance in cultures and environmental sustainability.
We will then design our own gift sets using a natural fructose sugar vat, learning and exploring several basic and beautiful surface design shibori techniques to apply onto our unique indigo pieces.
Participants will learn how to use the fructose indigo vat to achieve different shades of blue, and will leave with an understanding of indigo dyeing as well as their own finished pieces, ready to gift give!
This workshop uses a chemical-free and all-natural dyeing process.
Click here for Facebook event info.
Limited places available. Due to the small class size, refunds are not issued unless we can fill your spot.
Thank you for understanding.